You will find an audio version of the readings for each day's Mass on the Today screen under Daily Mass Readings. Scroll through the carousel at the top of the page.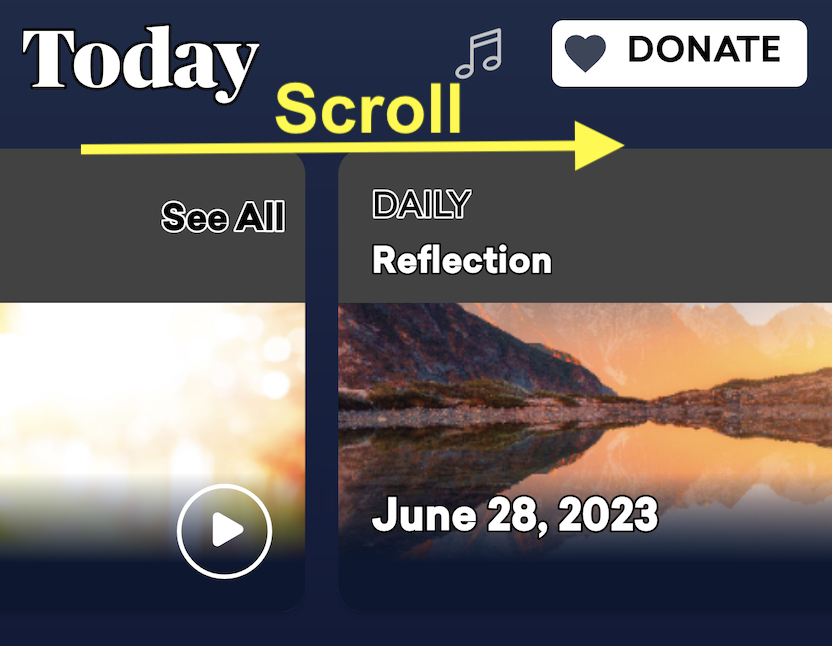 The RSV-2CE translation is used for these recordings and they are updated every 24 hours.
If you would like to go back and listen to the readings from the previous day, simply follow these steps:
1. Tap on the TODAY page
2. Tap on SEE ALL above the ARTWORK
The Daily Mass Reading is updated every 24 hours.