Android device
* To control your music tap on the music feature at the bottom of your screen.
* Toggle the controls as to when you would like your music to play.
* Scroll through the artwork to select your background music.
* The background music volume is on the app.
* The narrator's volume is controlled by your phone volume.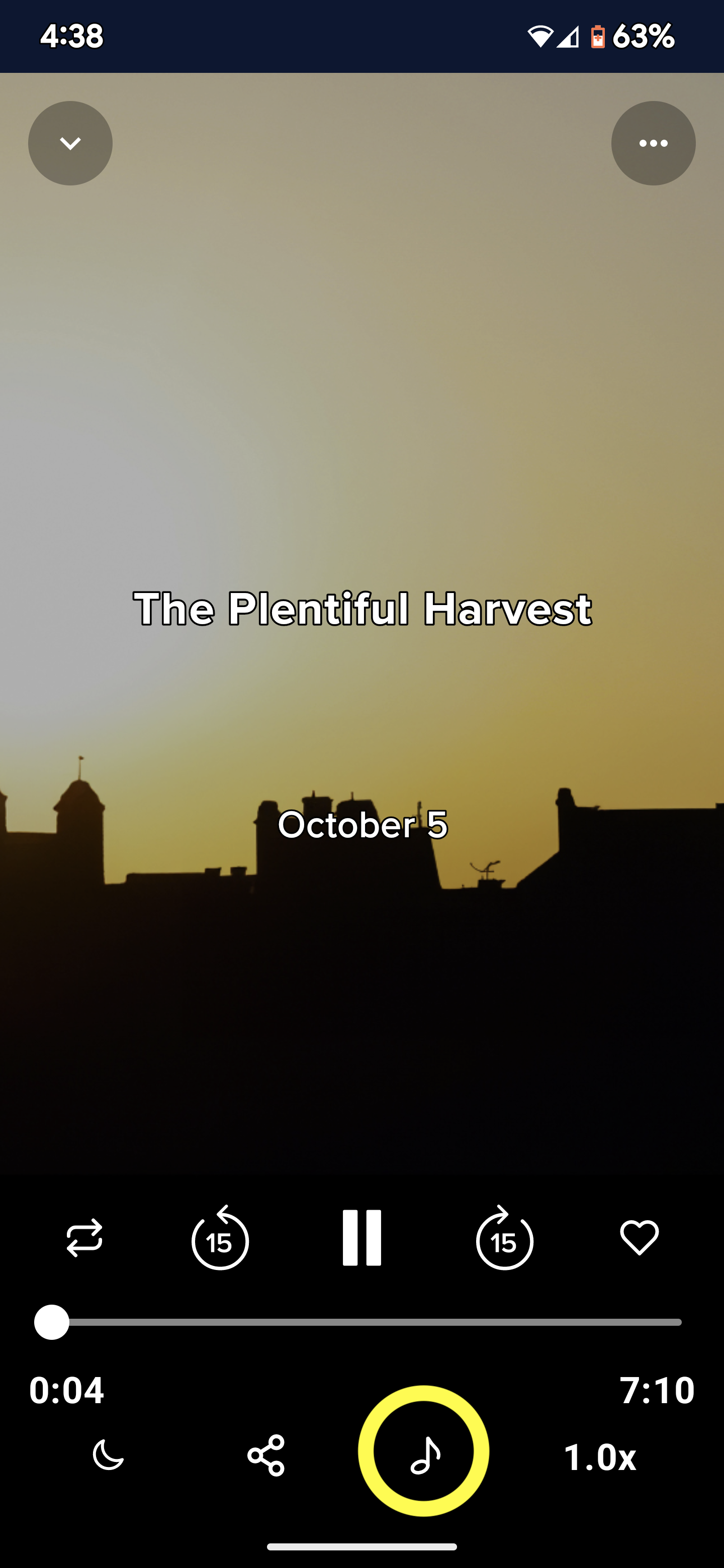 .