Checkmarks are to provide you guidance on the tracks you have completed during guided prayers.
For longer guided prayers, BIAY, Tears of Christ, and Daily Reflection, the checkmarks cannot be removed, however, we produce a new track list at the start of each year so that you don't lose the progress you made and can take your time catching up; then, when the new year starts, you have fresh tracklists.
For everything else, the tracklists are only a few tracks long, and once completed, you can start at the beginning again - there isn't anything to track as it has all been listened to before.

For tracks to check off, you must finish the track and move on to the next track. You must also access the list from the Topics tab.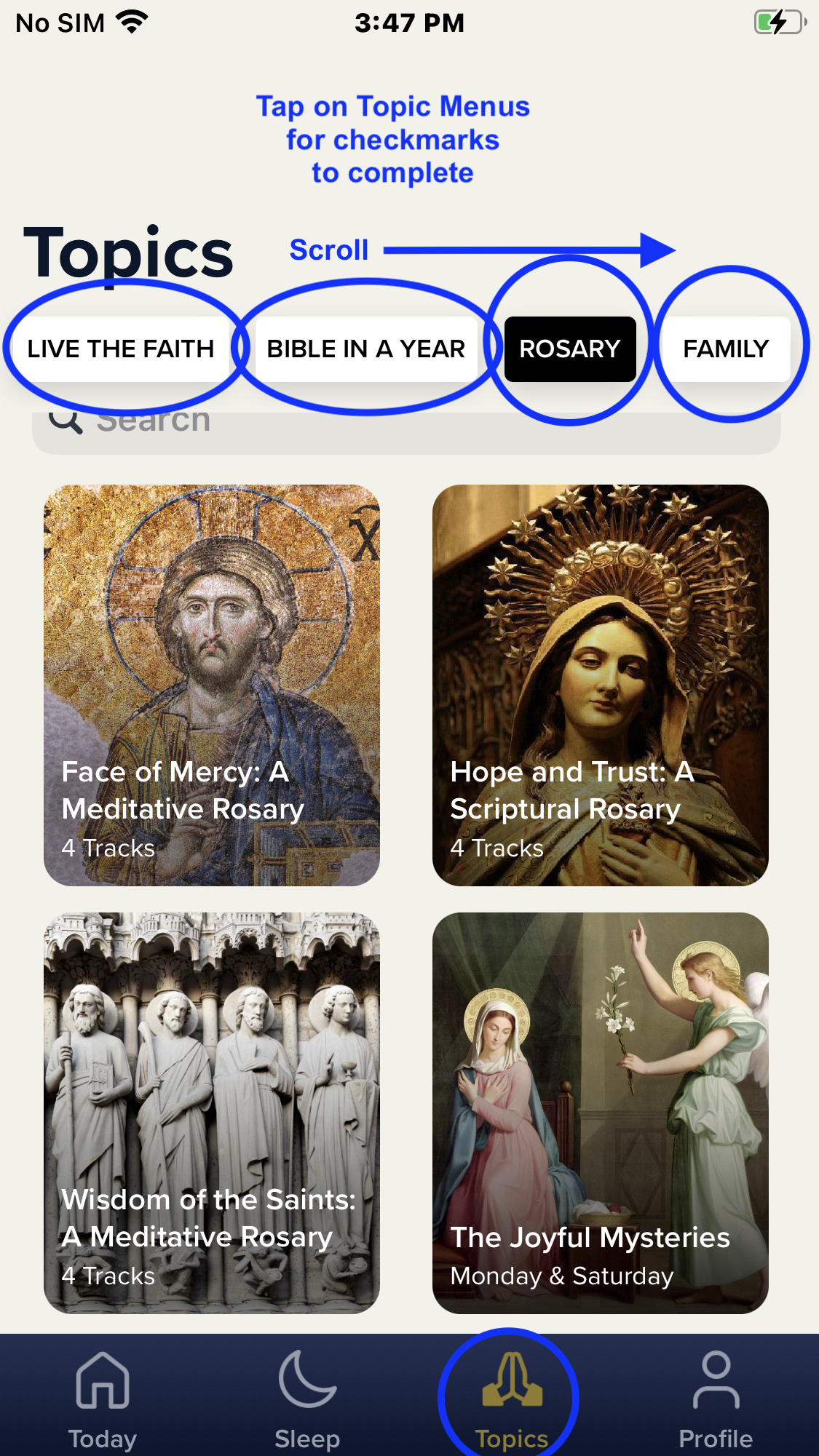 If you listen by email or the Today page, your tracks will not check off until you enter the list through the Topics tab. You may then skip to the track you are on and the checkmarks will fill in for you.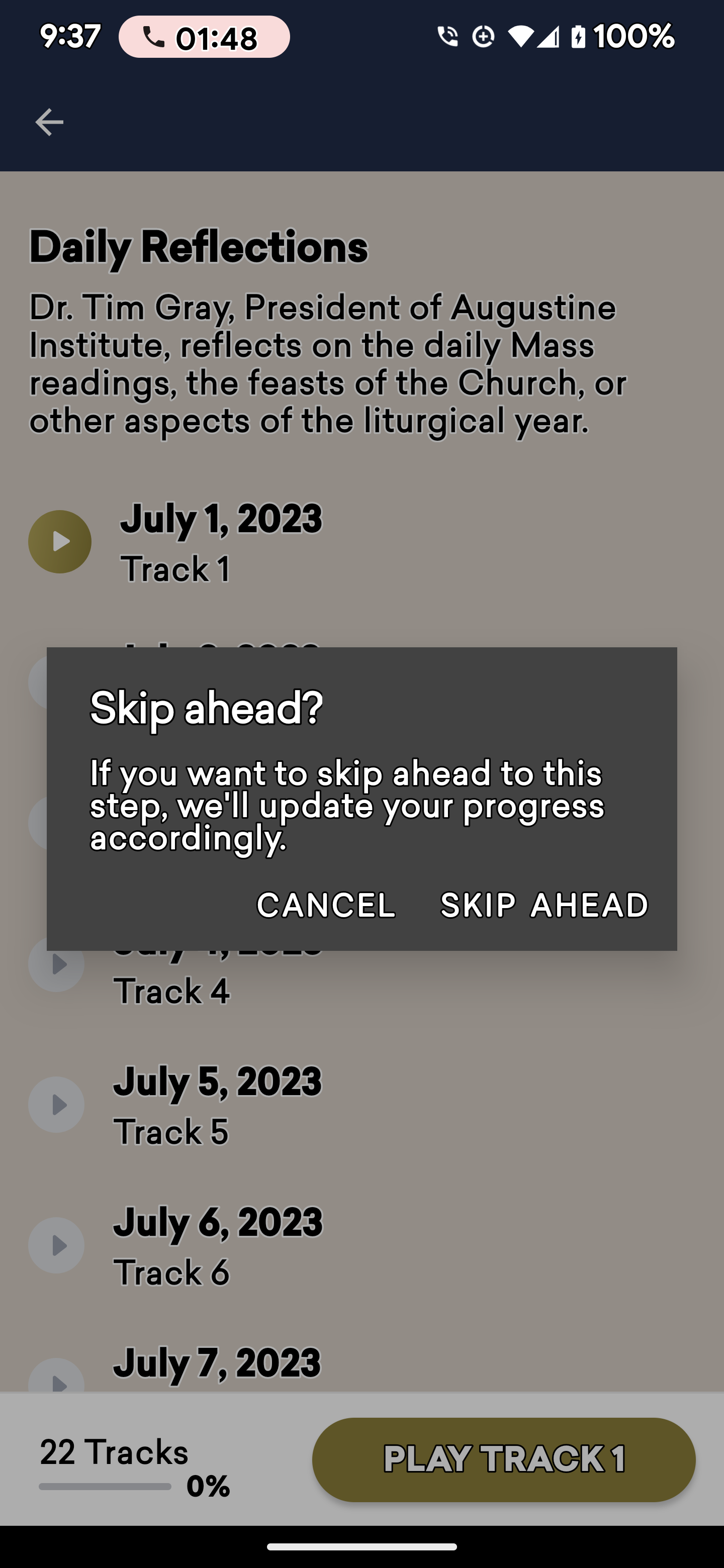 .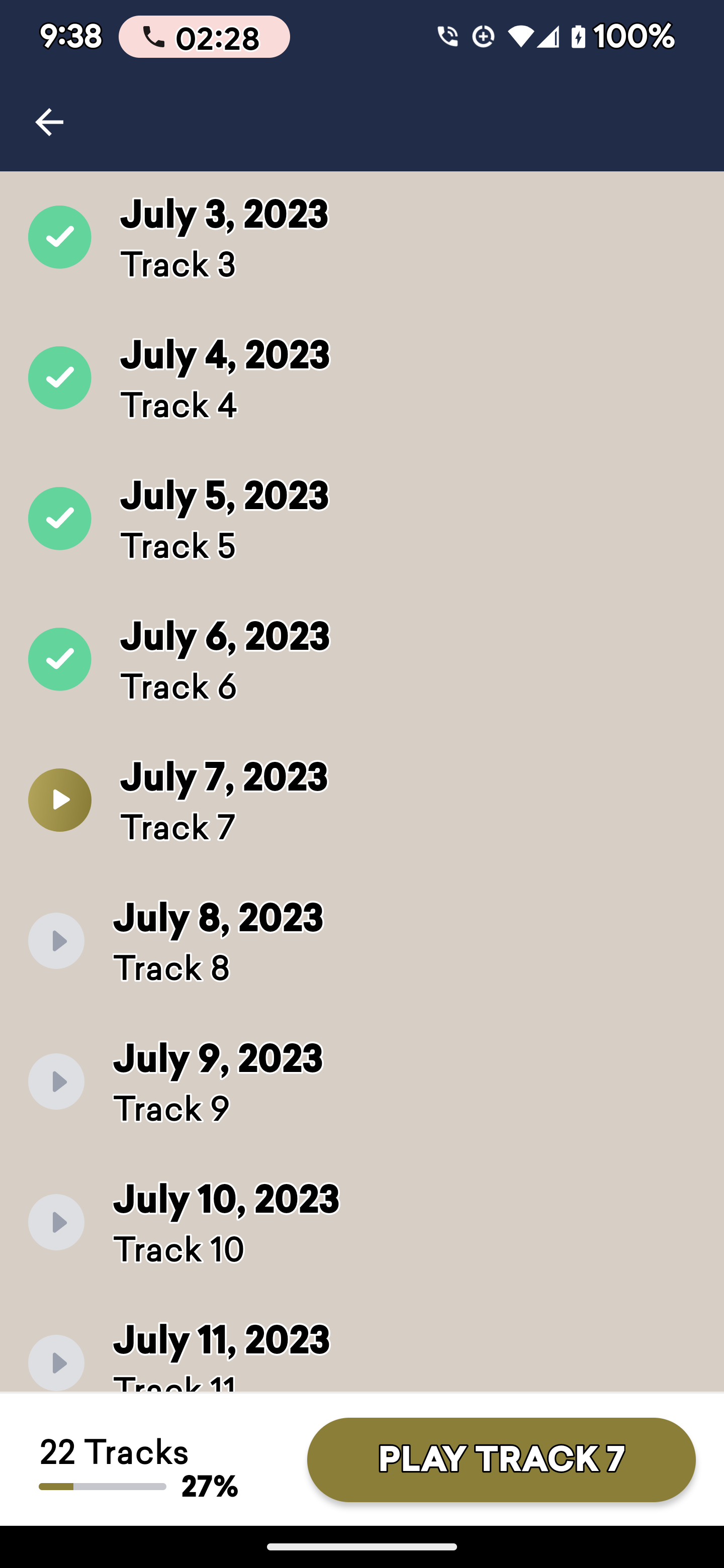 If you would like to have your checkmarks removed, please reach out to Customer Support.